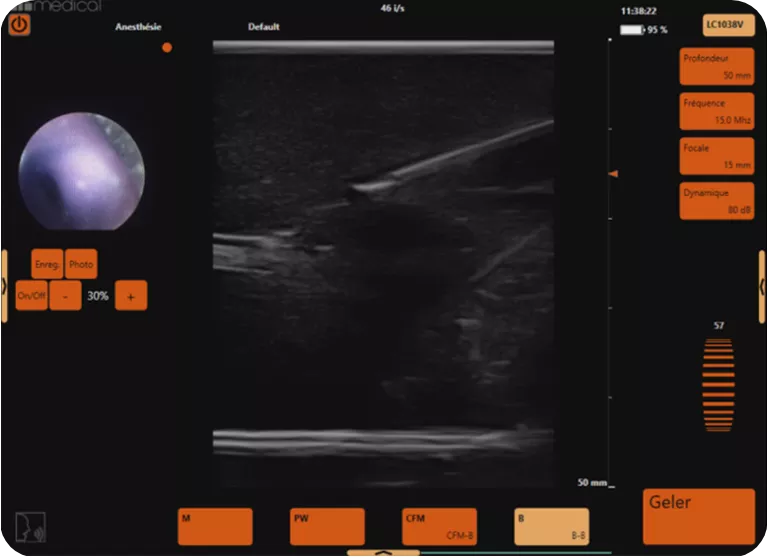 The only mobile ultrasound device in the world with dual imaging that combines an ultrasound image AND a direct vision of the tissue in front of the micro-endoscope on the same screen.
Allowing percutaneous procedures to be performed with the comfort of direct vision, made possible thanks to the size of our micro-endoscope (0.9mm) which fits directly into our 18-gauge multi-channel cannula. 
Switching from ultrasound to endoscopic image is done with a simple click on the screen or by voice command to allow you to see directly the anatomical structures in front of the cannula bevel.